Special Activities
2013 Brainfood Burger Battle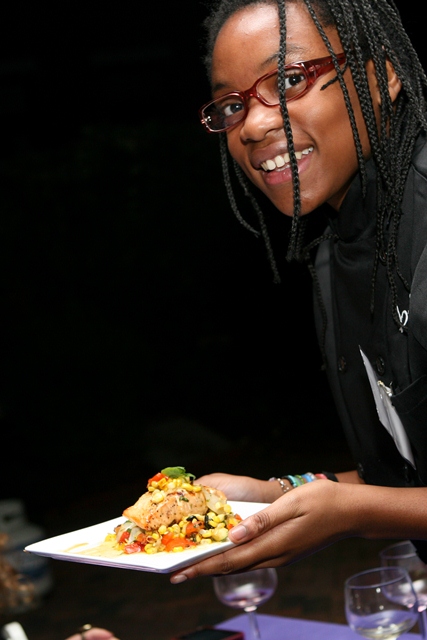 Ten of DC's best chefs competed for the title of Brainfood Burger Battle Champion on Sunday, June 30th, 2013 to find out who makes the best burger in DC. It was a wonderful way to spend summer Sunday afternoon and a great time was had by all!
Chefs were allowed to use any meat, bread or accompaniment they chose to wow the panel of judges and be declared the Brainfood Burger Battle Champion.
Hosted by Poste Moderne Brasserie and the winners of the 2012 Brainfood Grill-Off, Chef Dennis Marron of Poste and Chef Teddy Folkman of Granville Moore's, the Brainfood Burger Battle raised funds to support Brainfood's food-focused programming serving DC teens.
6th Annual Brainfood Grill-Off

The 2012 Brainfood Grill-Off was held on Thursday, September 13, 2012 at Brainfood's Innovation Center & Youth Garden from 6:30pm - 9:30pm.
The Brainfood Grill-Off is a unique, fun event that features a grilling competition where corporate teams are pitted against each other for the coveted Brainfoodie Skillet award. Teams are matched with a Brainfood student and a chef from one of DC's best restaurants. For more information go to the Grill-Off page on our website.
If your company or community group would like to visit Brainfood and cook with our students, please contact Paul Dahm at (202) 667-5515 for further information.