Brainfood Box Project
What is the Brainfood Box Project?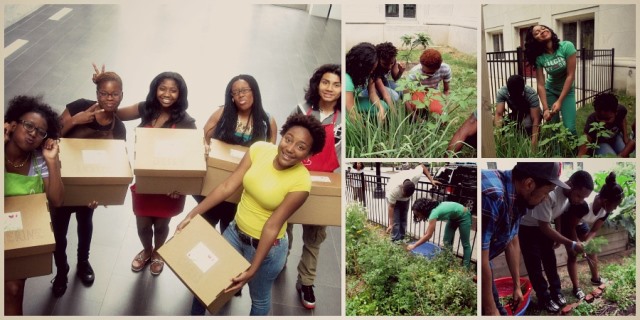 This summer program gives Brainfood graduates the opportunity to showcase their cooking and leadership skills by running a seasonal summer CSA operation. Participants will be responsible for planning, creating, and marketing a CSA box-series that includes variety of prepared foods, organically grown produce from the Youth Garden, and support resources like recipes and healthy eating tips to help CSA subscribers make the most of new ingredients.
Shares for our 2015 Summer CSA are now available -- get excited, and sign up today. Good food comes in limited quantities, so don't dally.

Check out photos from Box Project 2014 here!

Please contact Carina at [email protected] with any questions!
Brainfood Boxes: Delicious Contents, Fresh Approach
Our boxes build on the model of community supported agriculture, where subscribers sign up at the beginning of a growing season to receive seasonal fruits, vegetables, or food products.

Though our boxes are unique - and here's why:
Your box includes prepared foods that are youth-approved and homemade.
Teens in the Brainfood Box Project will prepare all the food items for our boxes and gain experience in food production, growing and harvesting produce, and marketing.
Your box supports a local farm.
Box subscribers will also receive fresh locally grown produce from a nearby farm. This could include herbs, vegetables, and other non-processed produce
Your box might teach you a thing or two!
Our CSA boxes will mirror our belief that making healthy changes starts with education and support by including recipes, cooking tips, and suggestions on how utilize new produce