Remembering Andrew Wolf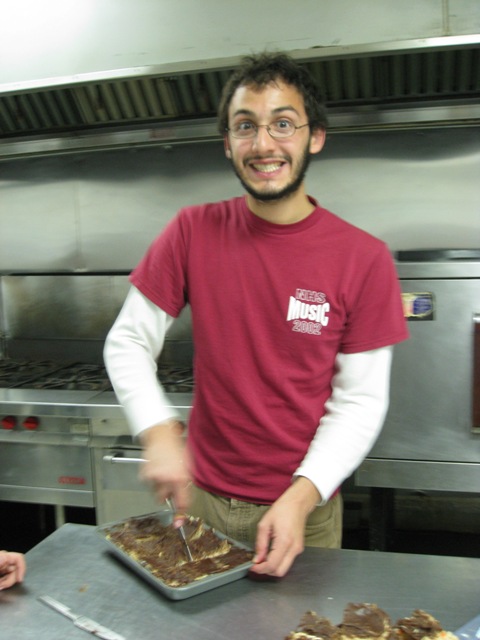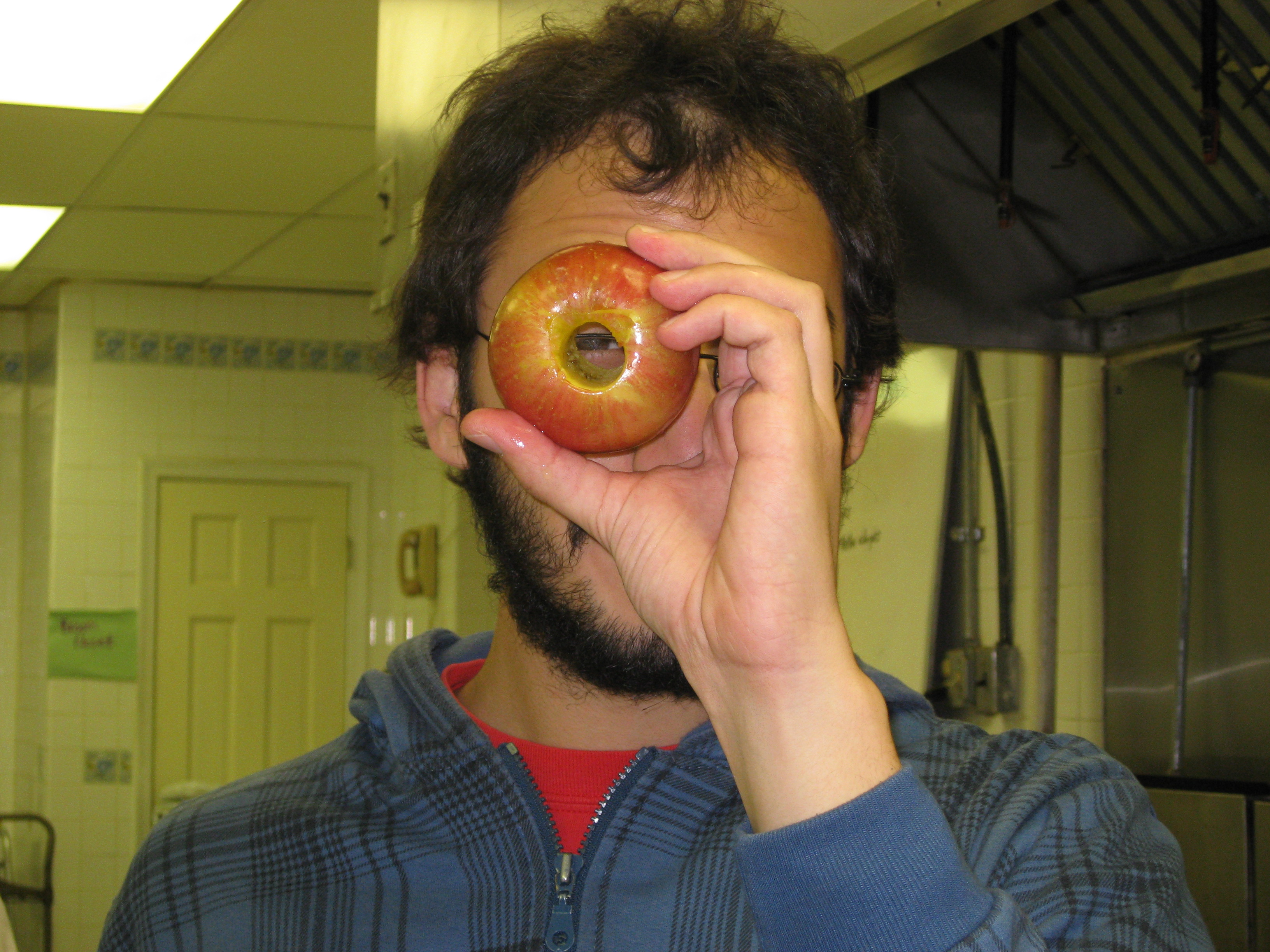 Andrew Wolf was an intern with Brainfood Summer Institute in 2007, and a Weekly Classroom Assistant at Brainfood Columbia Heights for the 2008-2009 after school program. On September 16th, 2010, Andrew was killed in a bike accident while riding with Otesha, a Canadian non-profit that organizes workshops on social justice across Canada. Below, Program Coordinator Carina Gervacio gives one last Brainfood 'Kudos' to a very remarkable human being.
The first time I spoke with Andrew, I was about to throw in the towel. Brainfood's Summer Institute was slated to start in 2 months. I was faced with the overwhelming prospect of running the summer program that my out-going supervisor, Kris, had started. While I was confident in my own ability to single-handedly destroy the summer program, I was not prepared to do it alone. I had resigned myself to hiring a few summer interns to stave off the impending certainty of epic failure, or, at the very least, provide some much needed company for the moment when the ship actually sank.
Who's gonna do it with me, I thought. I absently shuffled through a pile of resumes. Andrew Wolf. Junior, American University. Hey Andrew Wolf, I thought, as I dialed his number, wanna spend your summer helping me ruin a community-based youth development program?
Andrew answered the phone on the first ring. As I made the perfunctory introductions, I heard cars in the background. I reminded myself that I had practiced the professional voice, and I was going to maintain it no matter what happened. I cleared my throat.
"How are you doing today, Andrew?"
"I'm great. It's a beautiful day outside. If you haven't been outside this afternoon, you should really do so." His voice, upbeat, came sailing through the phone with an enviable ease.
His greeting was both startling and instantaneously disarming. I snuck a peek at the office window. He was right: it was a perfect April day.
On the phone, Andrew immediately came across as articulate, thoughtful, passionate, and down to earth. He had an obvious passion for the big picture stuff—social justice, food access, experiential learning. At the same time, he tempered his idealism with a clear-eyed curiosity about project implementation, a good sign that he would be able to recalibrate academic ideals with the practicalities of field work. He's the ideal intern, I thought.
I turned to Kris across the room, gestured at the phone wildly, and managed to knock the rest of the resumes on the floor.
She nodded at me, and mouthed, "Put him on speaker."
Andrew was unfazed by the speaker phone switch, and continued to nail the interview. He was genuinely interested in contributing to our working curriculum, which was a relief, since he would wind up building so much of it. He was unconcerned about the late hours and long days that I doubtfully tried to market as our "non-traditional schedule". He was ok doing program debriefs in coffee shops, and didn't hang up when I reluctantly detailed our "very modest stipend".
This is when I realized he wasn't intern material at all; he was already an accomplished activist, a facilitator, and a leader who was looking for an organization to impact. Brainfood would just be the first gateway, a stepping stone in what would turn out to be a much larger, lengthy commitment to the field of social justice and grassroots community change.
At this point, I knew that it was my goal to not let him get away. I didn't want to lose him to some big organization with deep pockets. I didn't want to have him work at some other food-related non-profit doing undoubtedly important work in the DC area. We need this one, I thought. We need him here, for our students, for this field, this summer. We continued to chat pleasantly about the importance of resource sharing among organizations in the food community, but in my head, I already knew. I had found my resource, and I would not be sharing.
_________________________________________________________________________________
We were so lucky to have Andrew with us that summer. As an intern, he was the calming voice of reason, the unflagging center of optimism that kept our office in orbit that summer. When it came to work, Andrew was purposefully ambitious, taking on the necessary and delicate task of building a workshop addressing the differences between local and international food systems. With students, he was firm in his commitment to making Brainfood's kitchen a safe, welcoming environment, and equally disarming in his quest to get to know each person in the program. Following his example, 9th grade boys grappled with appreciating their peers in public, a tangible reminder that Andrew was a refreshingly different, and very essential male role model for our students. I swapped the term "man kind" in favor of "human kind", after Andrew's gentle admonition. He happily shared family recipes for giambotta and ricotta cheesecake, and gamely tried the hodgepodge of original student recipes with nary a grimace. His wit, joy, and his morning refrain, "I'm going to go downstairs and make us all some coffee" sustained us all through a very successful, very challenging summer. We not only ran an amazing program, but his energy also rekindled my belief that while youth work will always require the support of many, good work can still be accomplished by a few.
The last time we were in the kitchen together, it was Pizza Day. Andrew had just biked down from AU in the rain, and had wrung out his blue hoodie in the bathroom before coming into class. Undaunted by the weather, he immediately set to stretching out an unruly mass of pizza dough, patiently working the lumps out from the center, creating a perfect thin rim of a crust. Whether it was beautiful symmetry of his round pizza crust, or his easy conversation with the students next to him, a small audience quietly circled around his workstation. Eager eyes watched as he divvied up tomato slices, spinach, sautéed mushrooms, and slivered onions, and tentative fingers pointed at spots that needed a sprinkling of cheese or a bit more sauce. I'd never seen students so entranced with a vegetarian pizza before, much less heard them clamor for a piece when it finally came out of the oven. It was my last memory of him in the kitchen, one more simple, extraordinary moment that he made happen in his time at Brainfood.
Of the many ways I remember Andrew, what seems clearest, what remains, is this: go outside to sit in the sun, make a lentil soup, find the things you need to make your community better, always talk to the smart aleck kids (even better, listen to them), and don't be afraid that the task is bigger than you are. I still think fondly of the selfish urgency, the complete conviction that I felt when I first talked to Andrew on the phone, knowing that we needed him at Brainfood, for our students, for the entire field of youth development. It couldn't be any truer today. Anyone who met Andrew knows: we all needed this one.