What We've Been Up to: Picnics and Planning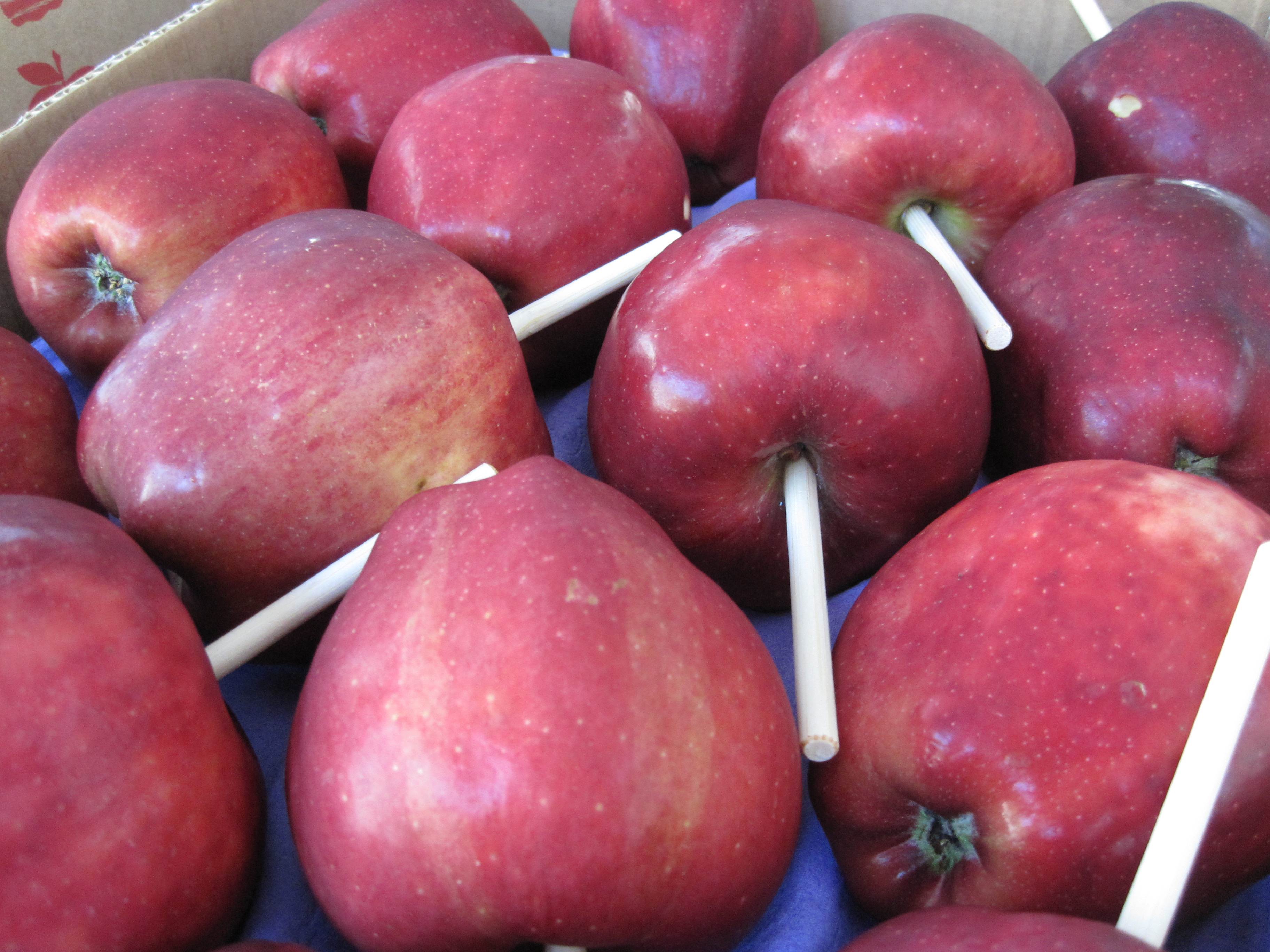 The short window of time between the end of Brainfood After School and the beginning of the Summer Institute is always a little hectic at Brainfood. Hard-working interns are suddenly wrapping up long term projects, students are graduating, and there's an entire summer program to plan. The biggest news from Brainfood headquarters these days is our latest day assisting at the White House and our upcoming Summer Institute.
State Fair on the South Lawn
It's picnic and grilling season again! And for 8 enthusiastic Brainfood graduates, it meant that they got to kick off their summer by assisting at one of the biggest summer cookouts in town: the White House's annual Congressional Picnic.
This year's picnic was inspired by American state fairs, and Brainfood grads spent the day prepping candied apples, segmenting oranges, bottling up batter for funnel cakes, and zesting a box of close to 60 limes. Since the main kitchen was overrun by chefs, we got to spend the day outside, prepping fruit on outdoor tables, just below the famous North Portico where we helped the Obamas hand out cookies in October.
Pastry Chef Bill Yosses also treated students to a personal tour of the White House vegetable garden and bee hive and a sneak peek of the South Lawn as it was being set up for the evening's festivities. And just when we thought the day couldn't get better, we had a surprise visit from presidential pooch, Bo, which resulted in an impromptu photo op complete with giddy smiles all around.
Welcoming the Summer Institute Class of 2011!
The first few days of summer usually find DC students hightailing it out of the classrooms in search of sunshine, pools, and two and half months of sleeping in. For the more intrepid, antsy students, however, the District boasts a number of options for summer fun, from jazz concerts to guided hikes through the arboretum to a host of free summer programs. And for a select group of adventurous high school cooks, there's the Brainfood Summer Institute.
For any high school student who wants to avoid the muggy DC heat or the standard summer fare of hot dogs and hamburgers, our Summer Institute offers a nice respite from both. Once program starts, our underground kitchen, tucked away in the heart of Chinatown, becomes a hub for all things food related. This summer, our crew of high school students will be making delicious food, visiting farmers markets and restaurants, and learning about the influences behind what and how we eat.
What kind of pizzas will we make on Pizza Challenge day? What new ingredients will capture the class's imagination? And what dish will help students learn to love vegetables? Find out the answers to these questions and more right here on our blog, we'll be here all summer!