Signs of Spring from the Brainfood Youth Garden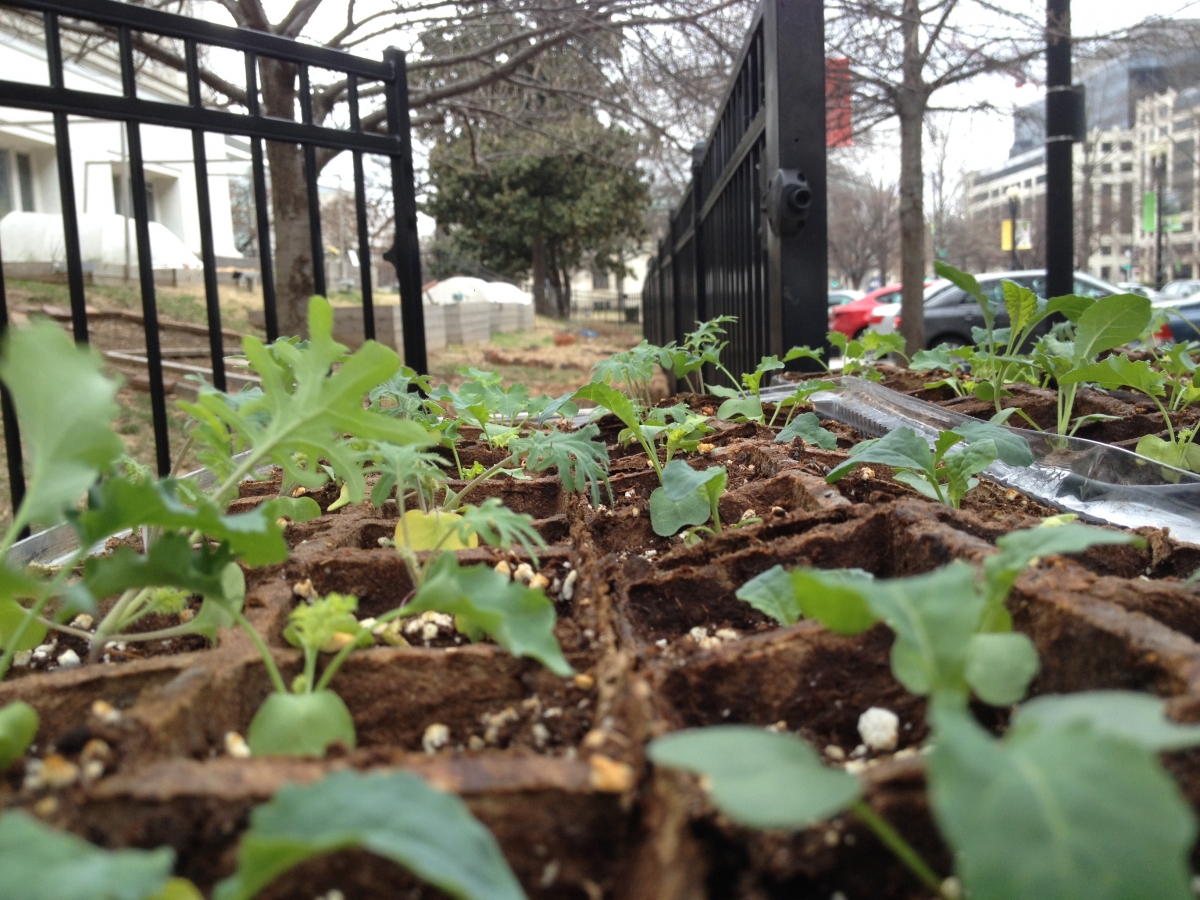 Our kale's first visit to the garden! After spending their entire 23 days of life indoors under grow lights, they need some time to adjust to the variability of living outside in the garden. They spent their first hour outside swaying in the breeze and soaking up their first rays of real sunshine. Thank you to our Kitchen All-Stars for starting our first spring plants!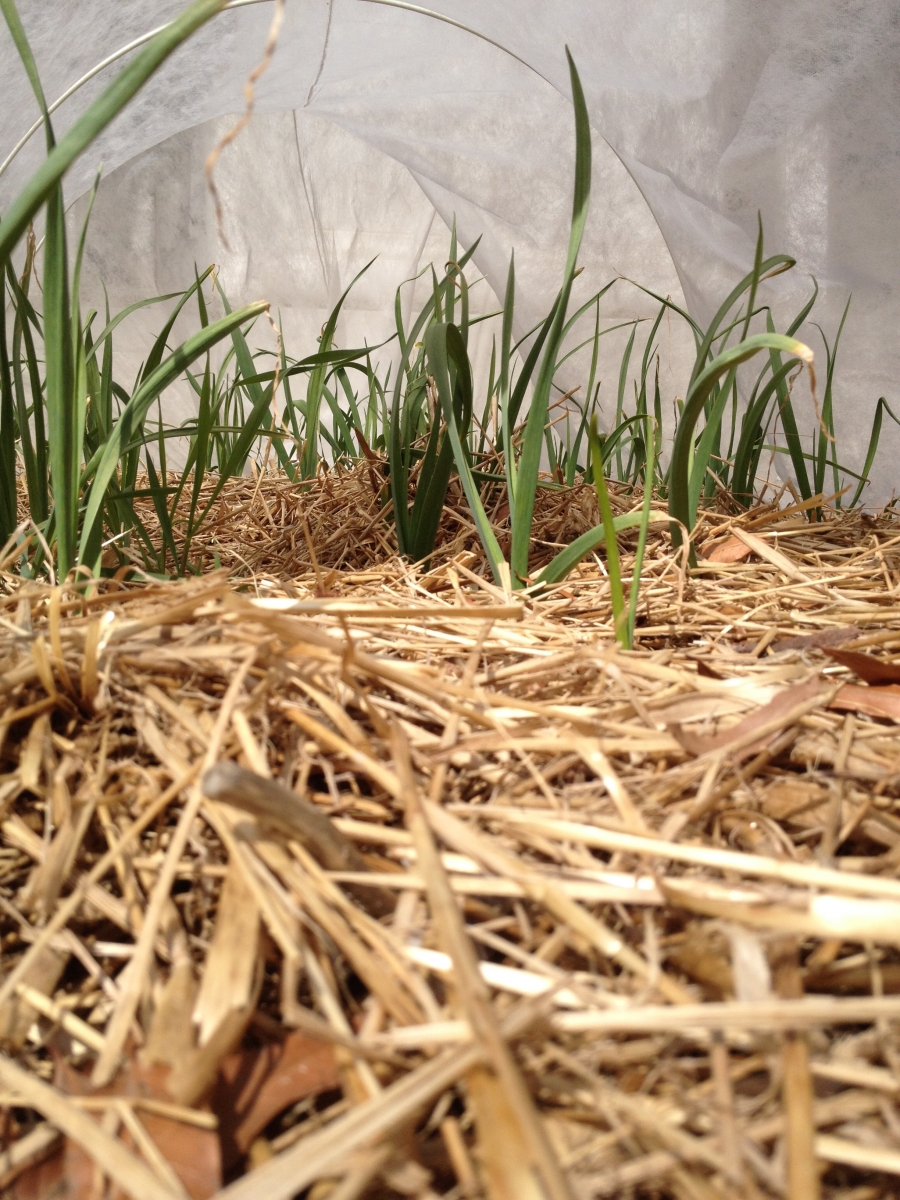 The garlic that has been cozily nestled in a bed blanketed by straw and row cover finally stretches towards the springtime sun. Look forward to some garlic scape pesto!
Volunteers from the University of Louisville helping prepare the garden beds for spring by harvesting the last of the overwintered carrots and weeding - in t-shirt weather! Our carrots will make their debut as part of an asian sesame noodle salad cooking workshop led by our MVPS at Community Forklift's Garden Party tomorrow.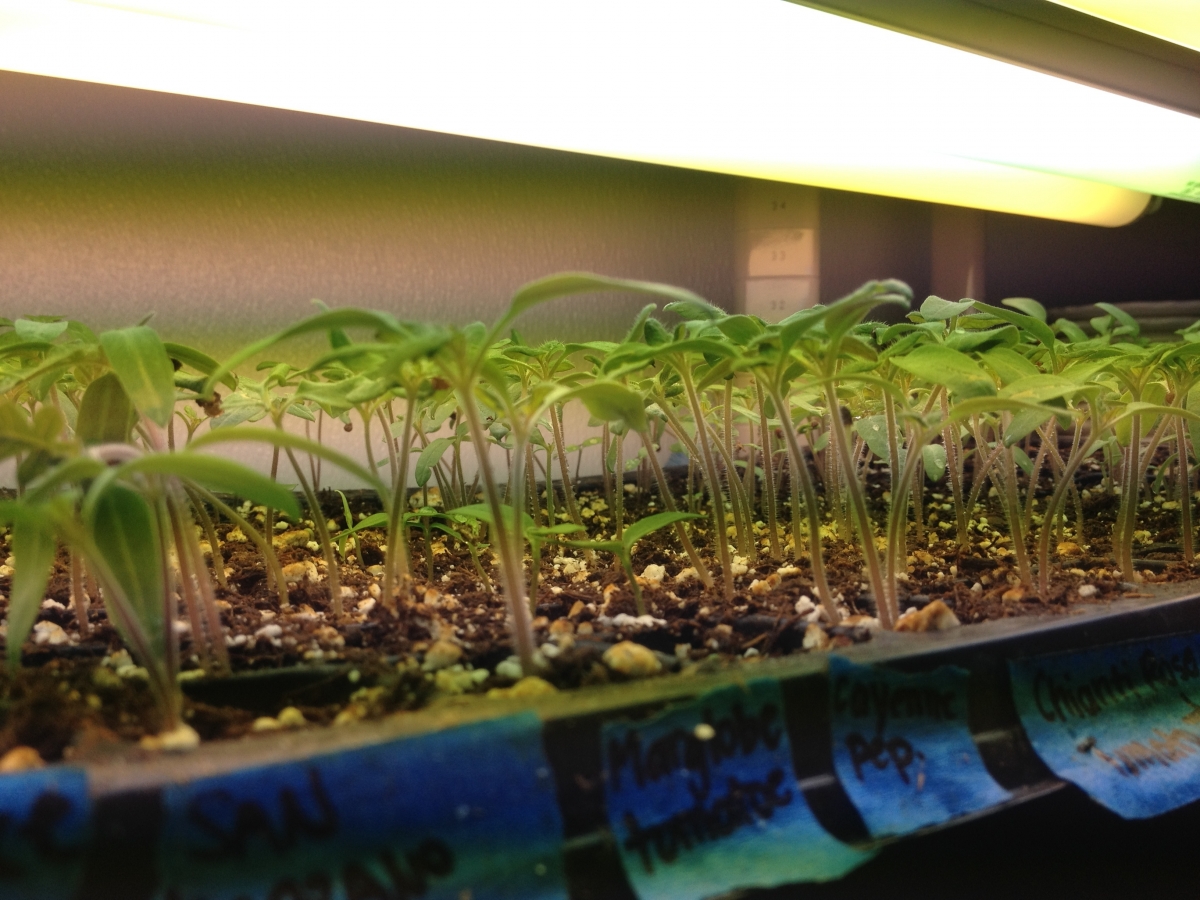 Nothing instigates that summer nostalgia like the smell of tomato plants! Just a few weeks old, our plants will be ready to thrive outside once the memory of frost is far from mind.
Farmer's market season is nearly here! Brainfood participants compiled an impressive list of the advantages of eating local and how to keep track of where your food comes from. Don't forget to explore your local produce options here in the District!
Seeds making an appearance in Brainfood classrooms! Lemon poppyseed scones, sunflower seed pesto, and homemade hummus (featuring sesame seed-based tahini). Fortunately cooking those seeds didn't intimidate the kale, parsley, peppers and onion from germinating in the kitchen.

Eager to participate in our spring garden activities? Email our Garden Manager ([email protected]) to RSVP for our next Open Garden Day on Friday, April 3rd from 4-6pm.