Grand Hyatt wins $20,000 for Brainfood!
Brainfood wants to send a big thank you to the Grand Hyatt in Washington DC.
In Feburary, Hyatt staff and Executive Chef of Cure Bar and Bistro Kevin Villalovos stopped by our kitchen to present us with a $20,000 donation. Grand Hyatt and Brainfood were recipients of the Annual Hyatt Community Award.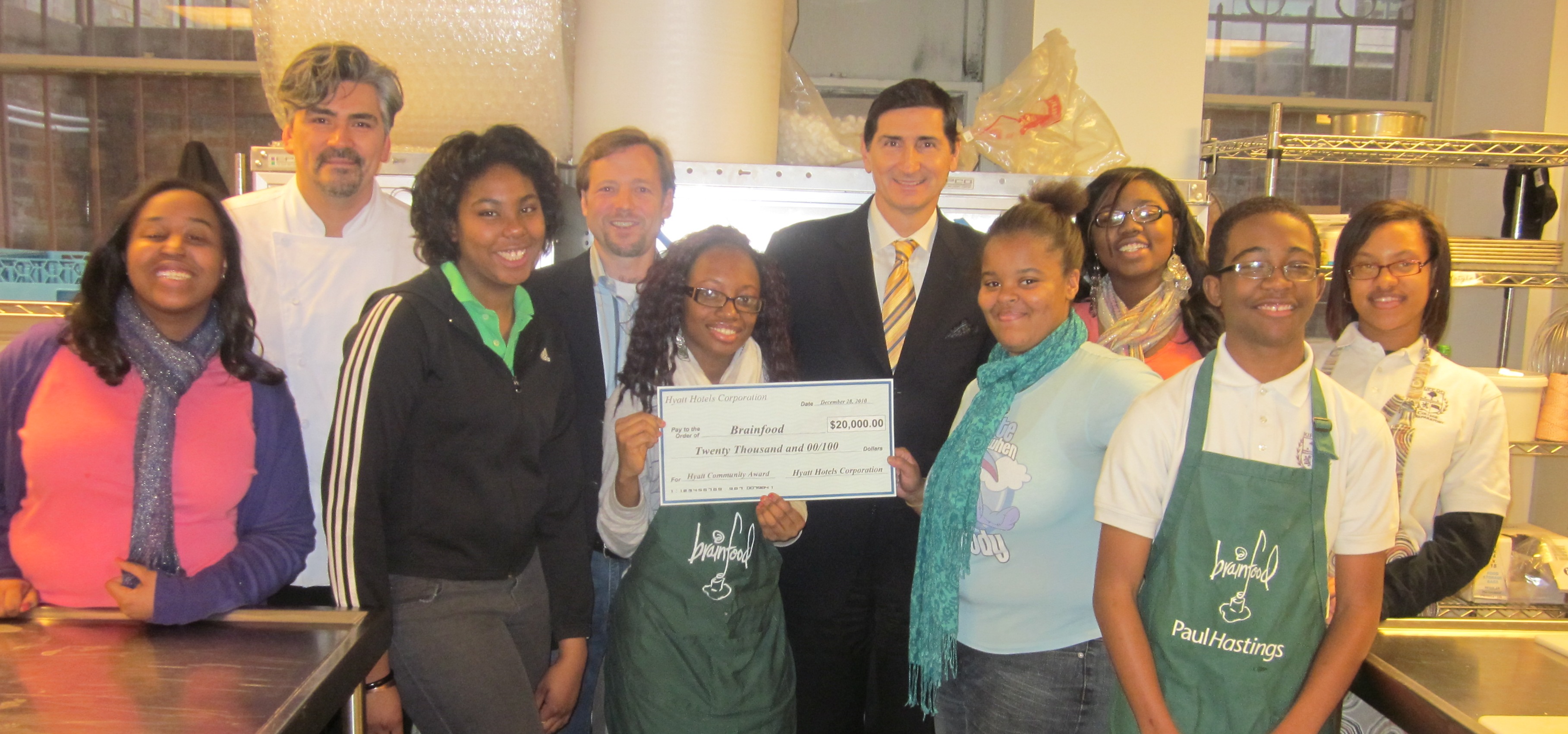 The Grand Hyatt and Brainfood have been partnering up over the last year making multiple food donations, kitchen equipment donations and visits by their Executive Chef Villalovos. You can read more about Chef Kevin's class visits here and here:
Thank you Grand Hyatt! We appeciate your support!