Bittersweet Farewell - KAS Graduation
This past Thursday marked the end of the Kitchen All Stars 2013 program year. It was an amazing year of laughs, food, and fun with a spattering of heart to hearts, spills and a couple bites of a little too "well browned" foods. This is what makes working at Brainfood so great, being able to learn, grow and share with participants. There is nothing better than spending 8 months cooking and getting to know Brainfood participants.
The year ended with a bang as participants competed in an Iron Chef-style competition, Chef's Challenge. We had seven different teams from both sites compete to see who could showcase their skills in three innovative dishes. Judges scored teams based on teamwork, creativity, presentation, cleanliness and taste. And the winners are:
Third Place- Team Diverse Spice: Second Place- Team Triple Threat Attack: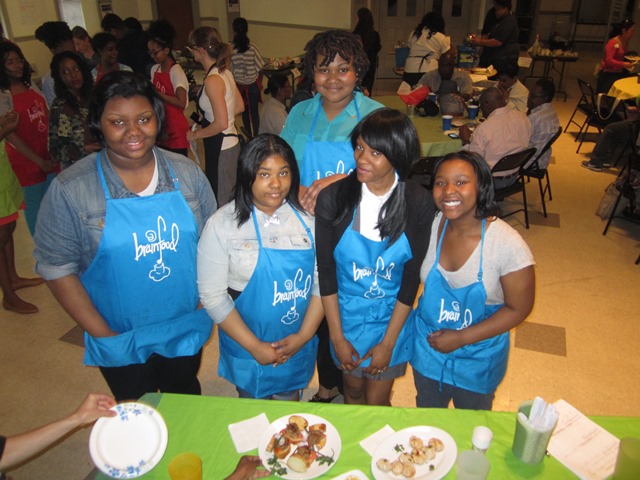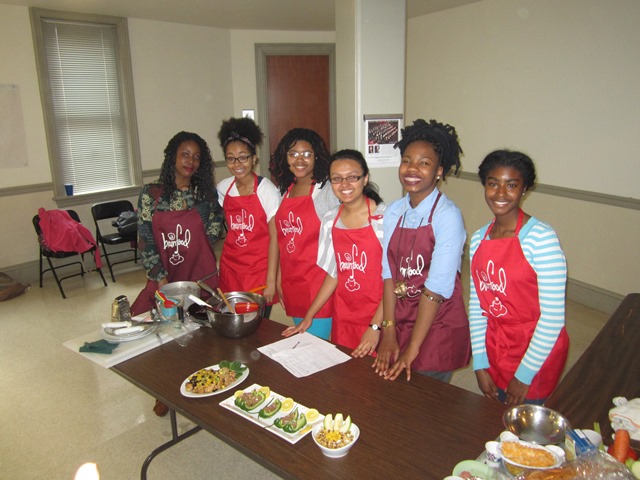 First Place: Team Brainfood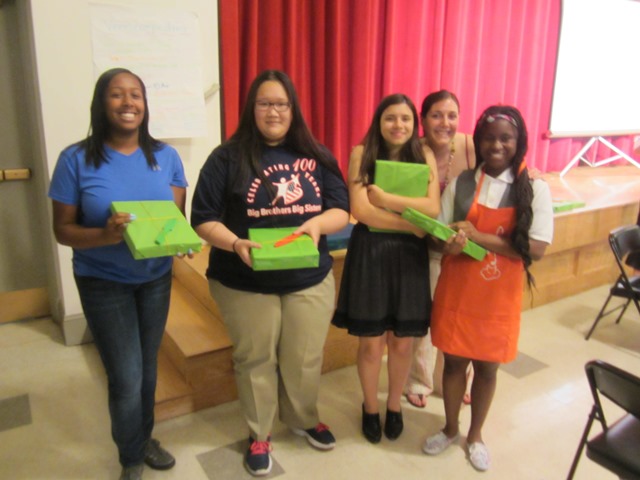 Following Chef's Challenge students, family and friends enjoyed food prepared by the Kitchen All Stars and watched a heartfelt graduation ceremony. On the menu for this event was: Garden Coleslaw, Garden Kale Caesar Salad, Pretzels, Jamaican Jerk Chicken Skewers, Shrimp and Chicken Pot stickers, Pumpkin Chocolate Chip Cupcakes and German Chocolate Cake.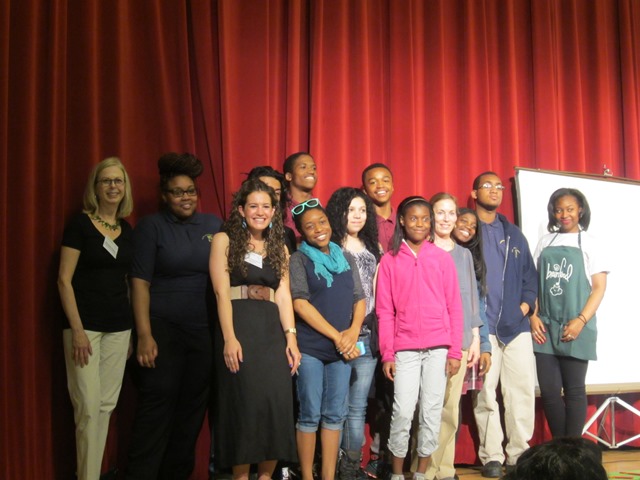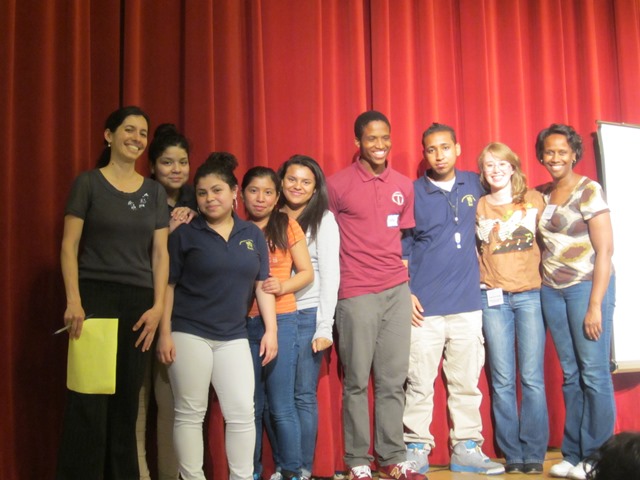 Everyone went home with a full belly and a lingering smile on their face. Thank you and congratulations to all Kitchen All Stars participants and a special congrats to our three winning Chef's Challenge teams!