Brainfood Homegrown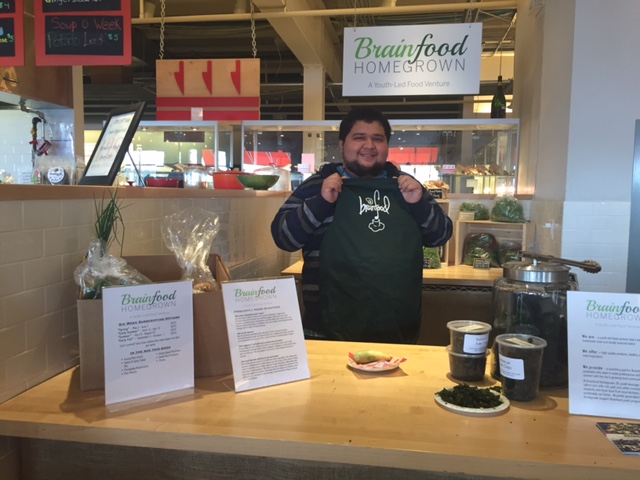 Brainfood Homegrown is a youth-led food venture that's equal parts homemade food and locally sourced talent. At Brainfood Homegrown, Brainfood graduates use their culinary talents and skills to produce top-quality, delicious, healthy snacks, that they then sell at our Brainfood Homegrown stand in Union Market, as well as at a growing number of distribution points throughout the city. Through Homegrown, D.C. youth are building professional skills with paid jobs, as well as connecting with the city's growing food community. All profits generated by Brainfood Homegrown go back into supporting Brainfood youth programs.
Shop local!
A beautiful retail space featuring snacks and seasonal treats prepared by Brainfood graduates
Find us during our new "Spring Hours": Saturday and Sunday from 10:00am-5:00pm
Other Locations
Get your snack on!

Let us help you plan meals!
Box Project is a CSA that features sustainably-grown produce and handcrafted foods made by Brainfood graduates.
Hey Brianfood graduates! We're also looking to hire past Brainfood participants who are interested in extending their kitchen experience beyond our Brainfood kitchens and into teh world of commercial cooking. Interested? Email Carina Gervacio at [email protected]g to learn more.