Brainfood Community MVPs

Community MVPs are DC teens building leadership and voice for youth in the food movement, empowering the community to be educated eaters, and teaching the District to cook healthy food, one delicious workshop at a time.
8-month program teaches returning Brainfood students how to develop and facilitate hands-on workshops on healthy cooking.
During the fall participants design workshops and refine their teaching techniques.
In the spring, participants identify community groups in need of food education resources and schedule times to deliver their workshops at on and off-site locations.
Participants are also paid for their work as community teachers.
***If you or your organization are interested in registering for a Community MVPs workshop, please fill out this form***

APPLY HERE to join the Community MVPs program for 2016-2017!
Email to: [email protected]
Here's a snapshot of the amazing work our class of 2012-2013 accomplished:
Participants taught 12 cooking workshops and demos to different groups within the community.
Some of the groups include: DC Scores, Arcadia Mobile Market, The Fishing School, Mary's Center, and The Literacy Lab.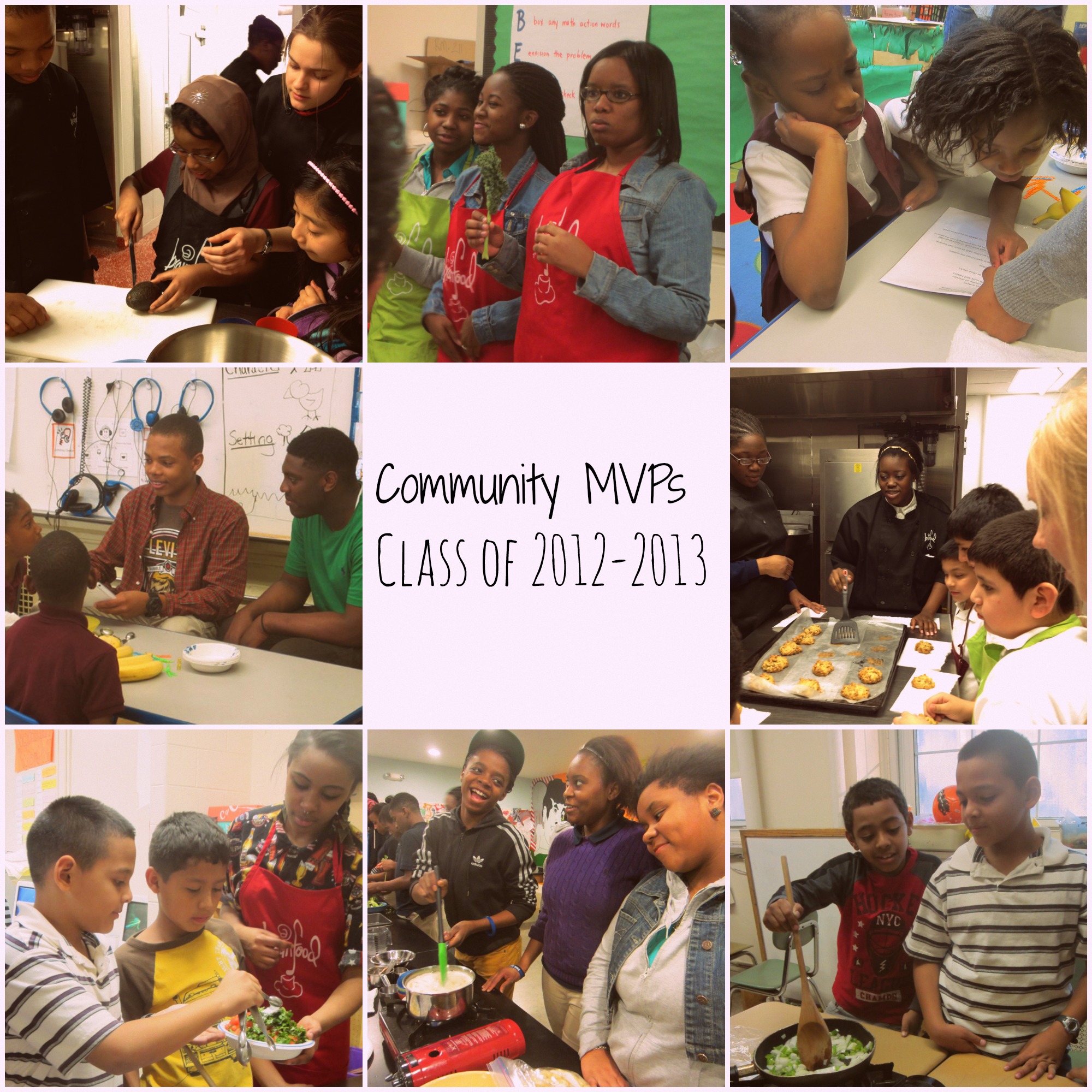 MVPs made a difference last year - take a peek below at a few remarkable testimonals from past workshops!