Summer update from Brainfood: Job opening, Farmers' Market Demos and our growing garden
This last year has been a busy one for Brainfood with piloting our new Community MVPs program, growing our program staff, and just weeks ago breaking ground on our new garden.
We are excited to share even more summer updates with you!
Brainfood Program Staff Updates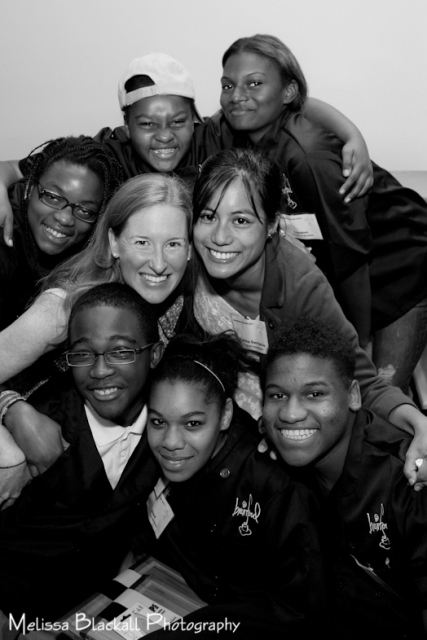 We wanted to share with you news that is both bittersweet and exciting: Amy Brady Daly, our fantastic program director for the past 5 years, will be taking position with the American Red Cross as the Manager of Youth Programs this July. Her last day with Brainfood will be Friday July 6th. Those of you who have worked with Amy know that she's an outstanding youth advocate, and that the Red Cross has found an excellent leader in her.
With Amy's departure in July, Carina Gervacio will be stepping into the role of Program Director at Brainfood. Carina has been working with Brainfood for 7 years leading both our Kitchen All Stars classes and this past year building our Community MVPs program from the ground up. She is an invaluable member of our Brainfood family and we are overjoyed to have her leading our program team moving forward! Congrats Carina!
All these changes mean we're looking for a new program coordinator for the Community MVPs program. We are thrilled to offer this opportunity to someone who wants to take the reins of a program that builds voice and leadership for DC teens in local food education. Brainfood is looking for a leader who has experience in food education and youth programming and will thrive as a part of our creative, progressive, and tight-knit Brainfood team. The ideal candidate will be equally comfortable talking about local food policy initiatives with funders and packing up equipment with our teen food educators at cooking workshops. This is the perfect role for someone who wants to build and deliver innovative programming that truly addresses the food education needs that we see in neighborhoods and communities around DC. The full job description can be found here: http://brain-food.org/jobs/brainfood-community-mvps-program-coordinator
Please pass this opportunity on to anyone you feel would be a good fit for this exciting and challenging role, and don't hesitate to contact Carina with any questions you might have about Brainfood or the position. Interested applicants should send a cover letter and resume no later than July 13, 2012 to Carina Gervacio, by email.
Brainfood Community MVPs are coming to a Farmer's Market near you!

Wondering how to make the best of your farmers' market produce? Want to try tasty, healthy dishes featuring fresh, local produce? Want to see our Community MVPs youth in action as they empower the community to be educated eaters and teach the District to cook healthy food, one delicious workshop at a time?
Check out the Community MVPs as they lead cooking demos at your local farmers' markets this summer.
Upcoming Demos at the Market:
Penn Quarter Market – Thursday July 5th, 4 – 5:30pm
Ward 8 Farmers' Market – Saturday July 7th, 10am – 1pm
Bloomingdale Farmers' Market – Sunday July 8th, 10am – 1pm
14th and U Farmers' Market - Saturday July 14th, 10am – 1pm
White House Farmers' Market – Thursday August 2nd, 12 – 1:30pm
Brainfood Garden sprouts!

In June we broke ground on our Brainfood Youth Garden located outside our new Brainfood Innovation Center at Mt. Vernon Square (900 Massachusetts Ave NW, garden is on the K Street side of the building). The garden space will offer our youth the opportunity to participate in small-scale urban food production, and garden produce will be used to supply both Brainfood programs and cooking workshops led by our Community MVPs class. Each day more plants are popping up at the garden and we'll be starting to harvest food later this summer. If you're in the neighborhood, stop on by and see our garden spring to life.