Brainfood Kitchen All Stars Class of 2012
It's been quite an exciting year in the Brainfood kitchens. Our Kitchen All Stars classes at the Chinatown and Columbia Heights sites made over 125 different recipes and learned to cook from the ground up. More importantly they learned lots of transferable skills that they can use both inside and outside of the kitchen (i.e. teamwork, patience, how to delegate tasks, problem solving).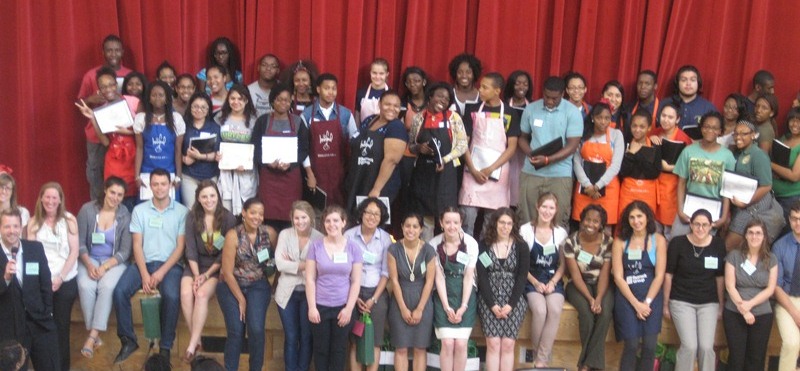 Brainfood Kitchen All Stars Class of 2012
On Thursday May 17th we celebrated all the accomplishments of our Kitchen All Stars Class of 2012 at our Graduation Ceremony. During the event, many of our Brainfood Kitchen All Stars participants showed off their cooking skills by competing in an Iron Chef-style cooking competition, the Brainfood Chefs' Challenge. They also made some of their favorite foods to share with family, friends, and guests. This was the culminating event of our first year after school program, and was a wonderful celebration and great way to see our participants at their best!
Congrats to all our Kitchen All Stars graduates! We loved spending our afternoons with you and hope you'll be back in our kitchens again soon!
You can check out all the photos from our 2012 Graduation celebration in our photo gallery – Click here!

-Amy