Box Project: Highlights and Big Winners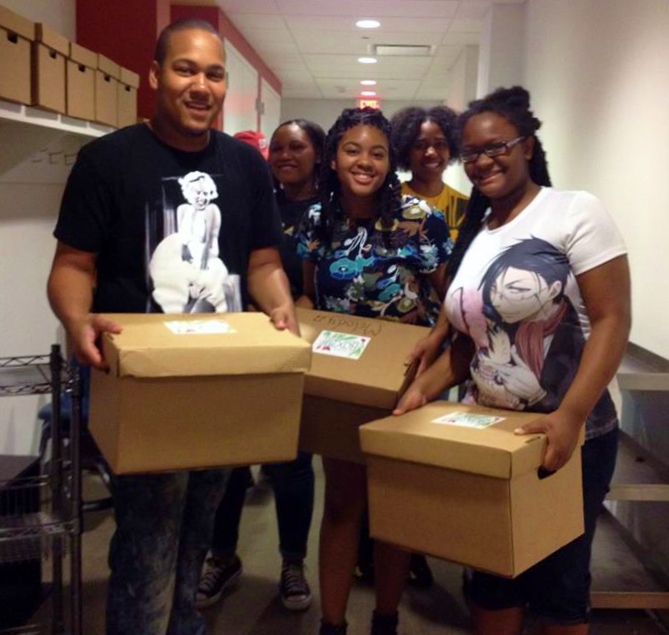 Hey DC eater. Did you miss out on Brainfood Box Project this summer? Maybe your travel schedule had you leaving town every weekend, or your fridge space was already reserved for fresh veggies from another farm's CSA. Whatever the reason, hold onto your hat and open up your google calendar, because after reading this highlight reel and seeing a selection of this year's winning recipes, you'll be itching to plan way ahead for next year's Box Project CSA.
The Highlight Reel
16 amazing youth (ages 14 - 20)
2 full time staffers
1 part time intern
1 part time volunteer
16 subscribers
6 weeks of handmade, farm fresh boxes
9.65 out of 10 in overall customer service rating
30 prepared foods (5 or 6 recipes each week)
32 varieties of local fruits and veggies

Sweet corn
Multi-colored carrots
Green string beans
Homestead salad mix
Rosemary
Cherries
Bell pepper, Green, Ivory, Purple
Cage free brown eggs
Japanese eggplant
Nectarines, yellow and white
Cherry tomatoes
zucchini
Apple mint
Kale, curly, dinosaur, red Russian
Chives
Blackberries
Maple syrup
Fresh cut zinnias
Assorted tomatoes
Garlic
Peaches
Cauliflower
Basil
Lemon cucumbers
Salt and pepper cucumbers
Walla Walla onions
Fingerling potatoes
Chioggia beets
Rainbow swiss chard
Crimini mushrooms
Raspberries
Blueberries
The Winners' Circle
We asked our clients to give weekly feedback on the quality and quantity of food and share with us their very favorites. Here are a handful that we heard about the most.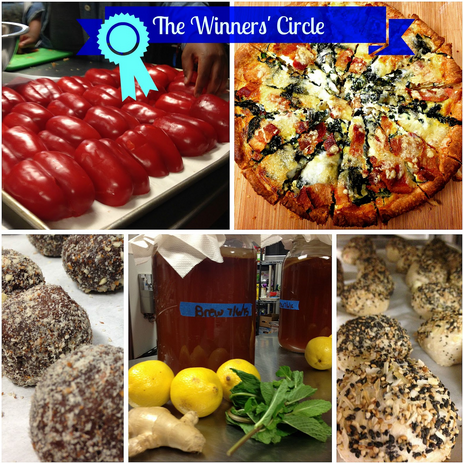 From the top left corner, clockwise...
Muhammara red pepper spread - "OMG so delicious! I put it on eggs in the morning for some mediterranean eggs!" - Sarah R.
Beet green and bacon cheesy breakfast tart - "The only thing that would have made this week's box even better was two of these breakfast tarts instead of one!" - Sam M.
Bagel bombs - "The challah and bagel bombs were great. Everything in this box was amazing! Our favorite box yet!" - Melody F.
Lemon ginger mint kombucha - "My boyfriend said this was the best kombucha he's ever had - would love the recipe!" - Laura P.
Brownie bites - "I actually took the box on a picnic (except the salad - I kept that for myself.) My friends raved (!) about the tomato basil focaccia and brownie bites." - Melody F.
You're convinced, right? We bet you are. So go ahead and plan for next year! Hold mid-June on your calendar, and sign up for our mailing list to receive our monthly newsletter to be kept abreast on the latest through the year!