White House Kitchen Welcomes Brainfood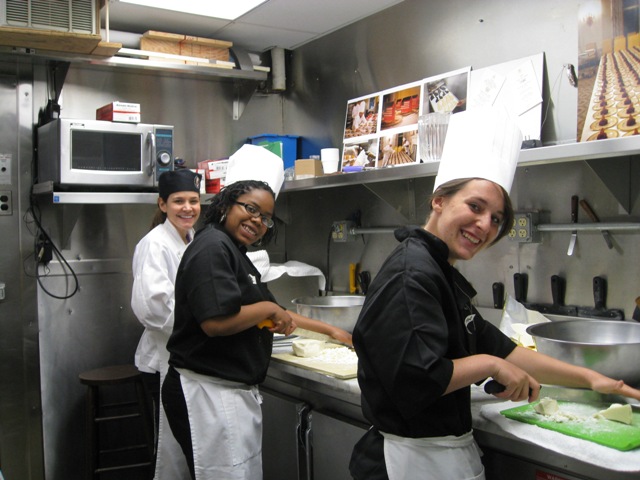 Over the past 2 weeks Brainfood participants and staff visited the White House and got a chance to learn from the White House chefs while helping prepare food for the Congressional Luau, Staff Picnic, and 4th of July picnic.
Using the kitchen skills they learned in Brainfood's after-school program, 17 teenagers spent five days assisting White House Executive Chef Cristeta Comerford, Pastry Chef Bill Yosses and Assistant Pastry Chef Susie Morrison and their staffs as they prepared food for several hundred White House guests. Eager to demonstrate their culinary talents, the Brainfood youths prepped burgers, shucked corn, glazed ribs, and prepared desserts and garnishes.
The Washington Post stopped by the White House kitchen on July 1 to see Brainfood in action. To read the full story, click here.